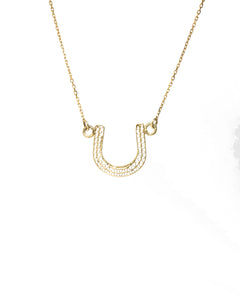 Filigree is a method that includes the twisting of fine wires of gold and is an art form, which reveals Middle Eastern and ancient Greek influences. As for Cyprus, the craft of jewellery-making is believed to have proliferated at around 2300 BC due to immigrants from Anatolia and Mycenae, which is commonly considered the beginning of the Bronze Age on the island.
Chain is included.
Materials and Dimensions For Medium Size:
- Metal 18k Gold (750)
- Total Necklace Length: 41cm
- Pendant size  1.75cm
All of our jewellery is
 handmade. Please allow 3-5 business days for shipping.
We would like to advise you that due to our jewelry being handmade we are very careful with our production process, yet our jewelry can sometimes be slightly different than the photo. Handmade items are always imperfectly perfect.